If you're not that into Botany, the world of hemp and marijuana can get more than a little confusing. Everyone knows that this wonderful product grows naturally, right out of the ground. What most people don't know, though, is how many different varieties of marijuana actually exist in the world. (And trust us, there are a lot!) "Kush" is just one of the terms we use when talking about the different types of marijuana and in this blog, we explain what it is and unpack what you can expect from it.
What is Kush?
You know how different grapes are used to make different kinds of wine? And how every wine has a character of its own? Well, you can think of varieties of marijuana in a similar way.
Kush refers not just to one strain of marijuana, but to a whole group. The strains are named this way because they derive from the Hindu Kush, a mountain range that runs through Afghanistan and into Pakistan – one of the places in which marijuana naturally grows.
Again, if we go back to our wine analogy, you might think of Hindu Kush as being a bit like Champagne – not in the sense that it's light and bubbly, but in the sense that Champagne is named after the grapes that are grown in the region of France called Champagne.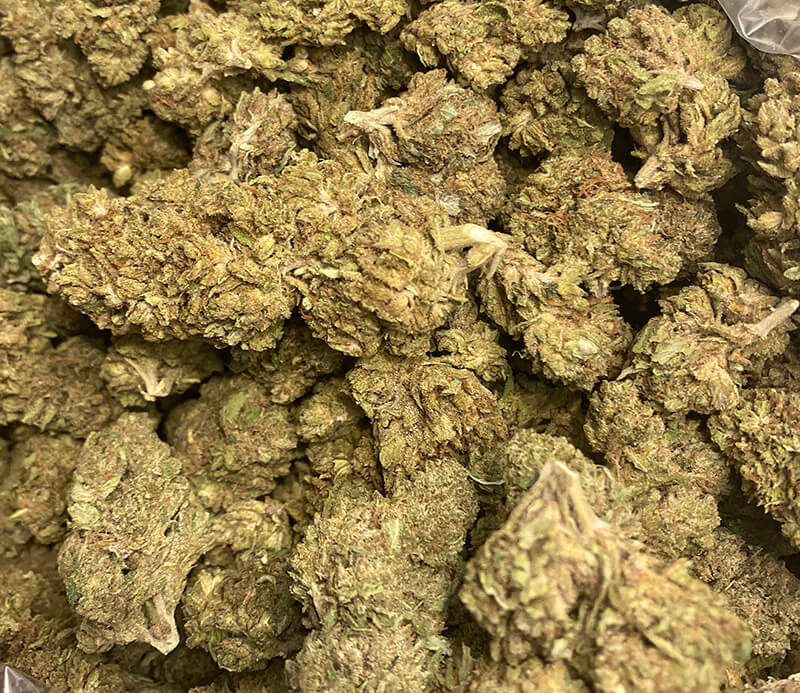 What is Kush like?
OK, so what is Kush actually like? You can distinguish it from other strains by looking carefully at the plant itself, by smelling it and by tasting it. And, of course, by analyzing the character of the effect it has on you.
Although each strain of Kush will be slightly different, as a general rule, you can expect Kush to smell quite floral and earthy, or to sit more towards the citrus end of the spectrum, giving a sweet, fruity sort of aroma. You'll find that the flavor reflects the smell; so again, expect floral, earthy tastes. And expect it to be smooth.
To look at, you'll often be able to pick out distinctive orange hairs on the plant, also known as "pistils". And, you might observe a little glimmer of purple on the leaves.
What are the effects of Kush?
Now here's an important question! You'll often feel very reflective with Kush as it can trigger introspection. Expect, too, a general sedative effect and anticipate the feeling being quite heavy. This particular combination of qualities is what makes Kush a preferred strain for anyone wishing to use marijuana for meditation, or in a generally meditative capacity.
Natural, California-grown Kush
Among the varieties of hemp that we produce, here at California Grown Hemp, are two Kush strains – Bubba Kush and Ruby Kush. Grown in California, they are of the very highest quality, nurtured by the extraordinary climate, the unique California sunshine and all-round growing conditions that we find in this part of America.
We have perfected our hemp growing process, using natural techniques to ensure that our product comes up to the highest standard of Swiss hemp, ready for the discerning market for marijuana and CBD products in Switzerland.
To order the finest, 100% natural grown California hemp today, call (or WhatsApp us) on +1-831-884-3124 or email the team at info@californiagrownhemp.ch